AMSOIL Ea and Ea15K Oil Filters
Auto and Truck Filter Lookup Guide
Ea Oil Filters feature advanced full-synthetic nanofiber technology and rank among the most efficient filters available for the auto/light-truck market. When used in conjunction with AMSOIL synthetic motor oils, AMSOIL Ea Oil Filters are guaranteed for extended service life:
• Ea Filters designated with product code Ea15K are recommended for 15,000 miles/one year, whichever comes first, in normal or severe service.
Product Codes:
EAO11
EAO14
EAO15
EAO17
EAO18
EAO21
EAO23
EAO24
EAO25
EAO26
EAO27
EAO31
EAO34
EAO35

EAO36
EAO37
EAO38
EAO40
EAO41
EAO42
EAO43
EAO44
EAO52
EAO58
EAO59
EAO64
EAO80
EAO98
EAO99

EA15K01
EA15K02
EA15K03
EA15K04
EA15K09
EA15K10
EA15K12
EA15K13
EA15K20
EA15K29
EA15K32
EA15K50
EA15K51
EA15K88
• Ea Filters designated with product code EaO are recommended for 25,000 miles/one year, whichever comes first, in normal service or 15,000 miles/one year, whichever comes first, in severe service.
Absolute Efficiency
AMSOIL Ea Oil Filters have one of the best efficiency ratings in the automotive/light-truck market. Ea Oil Filters provide a filtering efficiency in accordance with industry standard ISO 4548-12 of 98.7 percent at 15 microns, while competitive filters containing conventional cellulose media range from 40 to 80 percent efficiency at 15 microns.
Less Restriction
AMSOIL Ea Oil Filters have significantly lower restriction than conventional cellulose media filters. Their small synthetic nanofibers trap smaller particles and hold more contaminants, resulting in lower restriction. During cold-temperature warm-up periods, an Ea Oil Filter allows the oil to flow through the filter more easily than a typical cellulose filter does. Lower restriction decreases engine wear.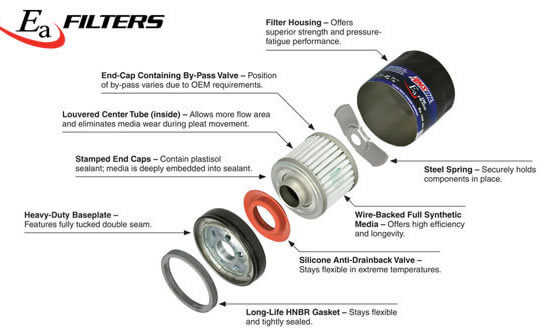 More Capacity
A filter's capacity refers to the amount of contaminants it can hold and still remain effective. AMSOIL Ea Oil Filters have a greater capacity for small, wear-causing contaminants than competing filter lines do. In fact, when used in conjunction with AMSOIL synthetic motor oils, AMSOIL Ea Oil Filters are guaranteed for up to 15,000 miles/one year, whichever comes first, or 25,000 miles/one year, whichever comes first, depending on application and severity of service.
Superior Construction
AMSOIL Ea Oil Filters are made with premium-grade full-synthetic media. The strictly controlled processing of this media ensures accurate filter construction, and is what allows Ea Oil Filters to deliver higher capacity and efficiency along with better durability.
---
Provide excellent filtering efficiency and high levels of contaminant capacity for heavy-duty on- and off-road gasoline and diesel applications. They provide extended service intervals that coincide with the maximum drain interval recommendations of AMSOIL synthetic motor oils (not to exceed one year).
Heavy Duty Filter Lookup Guide
Product Codes: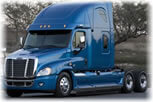 EAHD2160
EAHD3000
EAHD3191
EAHD4005
EAHD9000
EAHD9025
Ea Heavy-Duty Oil Filters are recommended for heavy-duty on- and off-road gasoline and diesel applications including, but not limited to, over-the-road trucks; dump trucks; refuse haulers; school buses; farm tractors; mining, construction and industrial equipment; and more. Popular manufacturers include Caterpillar, Peterbilt, Mack, Kenworth, John Deere, Ford and several others.
---
For Ford 6.0/6.4L Power Stroke Diesel Pickups. Features cellulose media designed for OEM-recommended change intervals. Compatible with BMK11 and BMK21 bypass systems. Replaces Donaldson P550528 and WIX 57312.
---
Made with a full metal base plate for superior strength at the double seal & also feature a silicone anti-drainback valve. Glass-enhanced media in WIX oil filters offers greater efficiency, capturing more 10 to 12 micron sized particles than other cellulose/synthetic blend medias.
Product Codes:
24639
24666
24931
24933
24934
24935
24936
24937
24938
24939
24940
24941
24942
24944
24945
24949
24950
24951
51004
51006
51010
51032
51034
51036
51038
51040
51042
51045
51049
51052
51056
51060

51060R
51061
51061R
51062
51064
51067
51068
51069
51069R
51071
51076
51080
51083
51085
51086
51091
51092
51094
51096
51100
51116
51118
51121
51123
51129
51133
51139
51143
51154
51177
51182
51183
51184

51189
51214
51215
51222R
51225
51226
51228
51252
51258
51268R
51279
51283
51285
51287
51300
51302
51304
51307
51309
51311
51312
51313
51315
51323
51324
51325
51327
51328
51329
51333
51334
51335

51337
51340
51344
51347
51348
51349
51356
51357
51358
51359
51360
51361
51365
51367
51368
51370
51371
51372
51374
51378
51381
51387
51389
51390
51391
51392
51394
51395
51396
51409
51410
51411
51419

51452
51512
51515
51515R
51516
51521
51522
51523
51596
51601
51602
51607
51620
51626
51630
51659
51673
51734
51742
51748
51754
51762
51764
51767
51768
51785
51789
51794
51794R
51833
51839
51971
51971XD

51986
57003R
57007R
57013
57026
57033
57035
57038
57041
57045
57046
57047
57060
57061
57062
57064
57078
57079
57082
57087
57090
57092
57094
57099
57148
57151
57173
57202
57203
57207
57249
57251
57290

57302
57323
57348
57356
57398
57409
57422
57502
57514
57515
57600
57609
57620
57671
57674
57705
57706
57731
57744XD
57745XD
57746XD
57777
57899
57931
57932
57933
57937
57938
---
Oil filters from MANN-FILTER purify oil of dirt and solid particles such as dust, abraded metal, carbon deposits and soot particles. The filter housing is pressure-resistant, protected against corrosion and features a long-life elastomer seal.
Product Codes:
H10321X
H10591X
H182KIT
H19142
H2014
H2019KIT
H2826KIT
H614N
H720X
H816X
H8291X
H85
H929X
H9325X
H9437X
H952X
HU514X
HU68X
HU692X
HU7005X
HU71151X
HU7154X
HU7155X
HU7156X
HU7181K

HU7185X
HU7195X
HU7196X
HU7197X
HU7198X
HU7212X
HU7213X
HU7214X
HU722Z
HU7262X
HU7271X
HU736X
HU8162X
HU816X
HU819X
HU821X
HU823X
HU8351Z
HU921X
HU9254X
HU9254Y
HU9263X
HU9264X
HU9265X
HU9303X

HU9326N
HU9327X
HU9384X
HU9471X
HU951X
MH57
MH58
MH651
MH814
ML1003
ML1008
ML1009
ML1017
ML1030
MW712
MW75
PF10501N
PF10551X
W11301
W712
W71220
W71222
W7126
W7128
W71280

W71320
W71328
W71329
W71912
W71913
W71915
W71921
W71922
W71930
W71936
W7195
W7197
W730
W7303
W7351
W7352
W8301
W840
W8402
W917
W92017
W92021
W93013
W93020
W93021

W940
W94025
W94029
W94038
W9504
W9507
---
Made with premium advanced synthetic media technology that results in fibers that have a controlled size, shape & smaller fiber diameter. Deliver both higher dirt holding capacity at the same pressure differential and higher efficiency compared to conventional cellulose filters. Heavy Duty Filter Lookup Guide
Product Codes:
ECF4085
ELF2504
ELF3998
ELF7300
ELF7345

ELF7349
ELF7367
ELF7405
ELF7483
ELF7670
ELF7690

ELF7739
ELF7900
ELF7947
P550518
P551783
---
Increased engine emissions control and tighter tolerances within the engine require high efficiency filters. Donaldson P-Series filters are constructed with full synthetic or synthetic blend media for high efficiency. Heavy Duty Filter Lookup Guide
Product Codes:
P502007
P502008
P502015
P502016
P502019
P502024
P502039
P502042
P502057
P502063
P502067
P502080
P502085
P502190
P502194
P502224
P532410
P537355
P550008
P550010
P550020
P550025
P550047
P550050
P550051

P558717

P550065
P550067
P550073
P550086
P550092
P550117
P550132
P550147
P550152
P550157
P550162
P550165
P550166
P550170
P550171
P550174
P550181
P550182
P550183
P550184
P550185
P550186
P550188
P550194
P550203

P559000

P550226
P550227
P550286
P550287
P550319
P550335
P550342
P550367
P550371
P550388
P550396
P550400
P550422
P550425
P550428
P550451
P550484
P550485
P550500
P550505
P550507
P550516
P550528
P550580
P550596

P559126

P550597
P550598
P550671
P550710
P550711
P550714
P550715
P550719
P550726
P550731
P550750
P550751
P550758
P550761
P550768
P550769
P550777
P550779
P550784
P550793
P550816
P550832
P550882
P550907
P550933

P559127

P550935
P550939
P550941
P550947
P550963
P550964
P550973
P551014
P551042
P551102
P551251
P551257
P551267
P551294
P551296
P551304
P551307
P551348
P551352
P551381
P551475
P551603
P551604
P551670
P551763

P559128

P551784
P551807
P551808
P552025
P552041
P552050
P552100
P552206
P552231
P552375
P552402
P552451
P552463
P552464
P552465
P552474
P552518
P552562
P552819
P553000
P553191
P553335
P553404
P553411
P553548

P606277

P553634
P553712
P553746
P553771
P553871
P553925
P554004
P554005
P554105
P554403
P554408
P554770
P555088
P555522
P555570
P555616
P555680
P557207
P557264
P557382
P557500
P557780
P558250
P558329
P558462
P558615
P558616
---
Superior Filtration Leads to Reduced Costs, Extended Equipment Life
Product Tested: Ea Synthetic Nanofiber Oil Filters (EaO)
Overview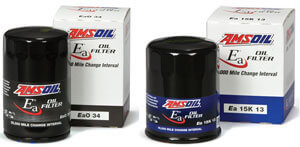 A great deal of emphasis is placed on the importance of using of the most advanced high-quality lubricants, but superior filtration is often taken for granted. The general attitude displayed by many consumers is to use whatever is cheapest, even when they've invested in superior lubrication. While AMSOIL synthetic motor oils provide unbeatable protection, performance and economy, they require the assistance of filtration. Without filtration, by-products from the combustion process and abrasive materials ingested from the air will ultimately destroy an engine.
Some Contaminants Cause More Damage
The level of damage particles cause to an engine is directly related to the size of the particles. The oil stream within the engine flows between wear-sensitive surfaces that usually have clearances between 2 and 22 microns. It is contaminants in this size range that pose the greatest threat as they can slip between moving components, causing a great deal of wear.
To appreciate how small these particles are, one must first understand the measurements involved in their classification.
A micron, or micrometer (µ), is a very small unit of linear measurement. One micron is equal to one millionth of a meter, and 25 microns is equal to 0.001 inch. To better put this in perspective, consider that the diameter of a human hair is 50 - 70 microns.
Large particles are particles measuring 1/2" or larger. They pose little threat to engines because they are easily removed by the air filter.
Medium particles are particles measuring 25µ to 1/2". While they are of greater concern than large particles because they are more difficult to remove, the threat they pose is diminished since they are still larger than many of the clearances within an engine. Their size will not allow them to enter the contact areas between many components to promote accelerated wear.
Small particles are particles measuring between 5 and 25µ. Small particles are of greatest concern because they can penetrate the clearances between wear-sensitive components and promote accelerated wear. And, because they are so small, they are difficult to remove from the oil stream. SAE
Testing
In the 1988 Correlating Lube Oil Filtration Efficiencies With Engine Wear technical paper published by the Society of Automotive Engineers (SAE), the relationship between filtration levels and abrasive engine wear was established. Testing determined that wear was reduced by as much as 70 percent by switching from a 40µ filter to a 15µ filter.
The SAE conducted tests on a heavy-duty diesel engine and an automotive gasoline engine, and both provided consistent results. New Technology
Provides New Options
The SAE paper on filtration discusses the introduction of synthetic fibers into the oil filter market, which offer "the capability of achieving high levels of filtration without the traditional sacrifice of dirt holding capacity and increased flow restriction." Today, a new pinnacle has been reached with synthetic nanofiber technology and AMSOIL Ea Oil Filters. While today's filters offer even greater performance, the message then was the same as it is now; removal of particles measuring 2 to 25µ is the key to controlling engine wear, and there is a direct correlation between oil filter efficiency and engine wear.
Test Results
To establish a relationship between levels of filtration and engine wear rates, the SAE used a variety of oil filter types in its tests. Three glass filters and one traditional cellulose-media filter were used in the diesel tests, while one cellulose, one glass and two glass/cellulose-blend filters were used in the gasoline engine tests. The micron rating of each oil filter was determined, and testing was conducted according to SAE guidelines.
The Filter Particle Retention Curves chart on the next page shows the particle retention for each filter tested. The filters were tested at their 98 percent efficiency point and their single pass efficiency curves were determined by comparing the number of particles upstream from the filter with the number of particles downstream. The Engine Wear Rates charts demonstrate the correlation between superior filtration and reduced engine wear. The filters that provided superior efficiency also provided superior engine protection.
Conclusions
The SAE paper summarizes the test results with the following conclusions:
"Abrasive engine wear can be substantially reduced with an increase in filter single pass efficiency. Compared to a 40µ filter, engine wear was reduced by 50% with 30µ filtration. Likewise, wear was reduced by 70% with 15µ filtration."
"Controlling the abrasive contaminants in the range of 2 to 22µ in the lube oil is necessary for controlling engine wear."
"The micron rating of a filter, as established in a single pass efficiency type test, does an excellent job in indicating the filter's ability to remove abrasive particles in the engine lube oil system."
Today's Most Advanced Filtration
Ea Oil Filters have been evaluated using today's benchmark test, the ISO 4548-12 multi-pass test. AMSOIL Ea Oil Filters provide 98.7 percent efficiency at 15µ and up to 70 percent efficiency at 7µ. Competitive filters range from approximately 85 to 92 percent efficiency at 15µ. When it comes to removing contaminants in the most critical size range (2 to 22µ), AMSOIL Ea Filters greatly outperform competitive filters.
Summary
Even with all of the advances in lubrication and engine technology, filtration is as important today as it ever was. The combustion process produces by-products that slip into the oil stream, and external contaminants are introduced into the engine in a variety of ways. The challenge for filter manufacturers is balancing flow, efficiency and filter life. In order to stop particles in the 2 to 22µ range, the pores in the cellulose media used in many filters are too small to allow adequate oil flow.
Only AMSOIL Ea Oil and Air Filters feature full-synthetic nanofiber technology. It is the nanofibers that allow Ea Filters to provide greater efficiency than any other filter available. Ea Filters stop more particles, stop smaller particles and last longer than any other oil filter available for auto/light truck applications.
Auto and Truck Filter Lookup Guide